Plant Maintenance Service
Horticultural maintenance can appear deceptively easy, but requires years of experience to do well. The bottom line of plant maintenance is to make your plants look fantastic! Our plant techs are not just "plant waterers" or "leaf polishers"; they are problem solvers and problem preventers. To that end, they care for your indoor tropical plants by; repotting, fertilizing, rotating, remossing, treating for and preventing pests and disease, watering, trimming, shaping, pruning and finally replacing plants as needed.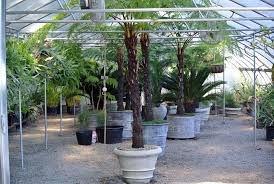 Over the years, we have developed specialized techniques for eliminating the single most common problem with plant maintenance – improper water and air to the plants root structure. We have also developed a problem tracking system and a computerized scheduling system which are at the cutting edge of the interior landscape industry. And, because of the efficiencies, we can do this at the most affordable price in the industry.
A note about plant quality: L.A Plant Company uses only plants from reputable growers which have been inspected to be pest and disease free with mature root structure. We repot plants into fresh potting soil if we feel it would enhance their health and ease of maintenance in your environment. L.A Plant Company never uses plants which are force grown, not properly acclimated, with poor quality growing medium or which are produced for sale to discount chains.